Florence Bus Stop Redesign
Reviving an Essential Part of Florence
Wayfinding, Experience Design, Research, Collaboration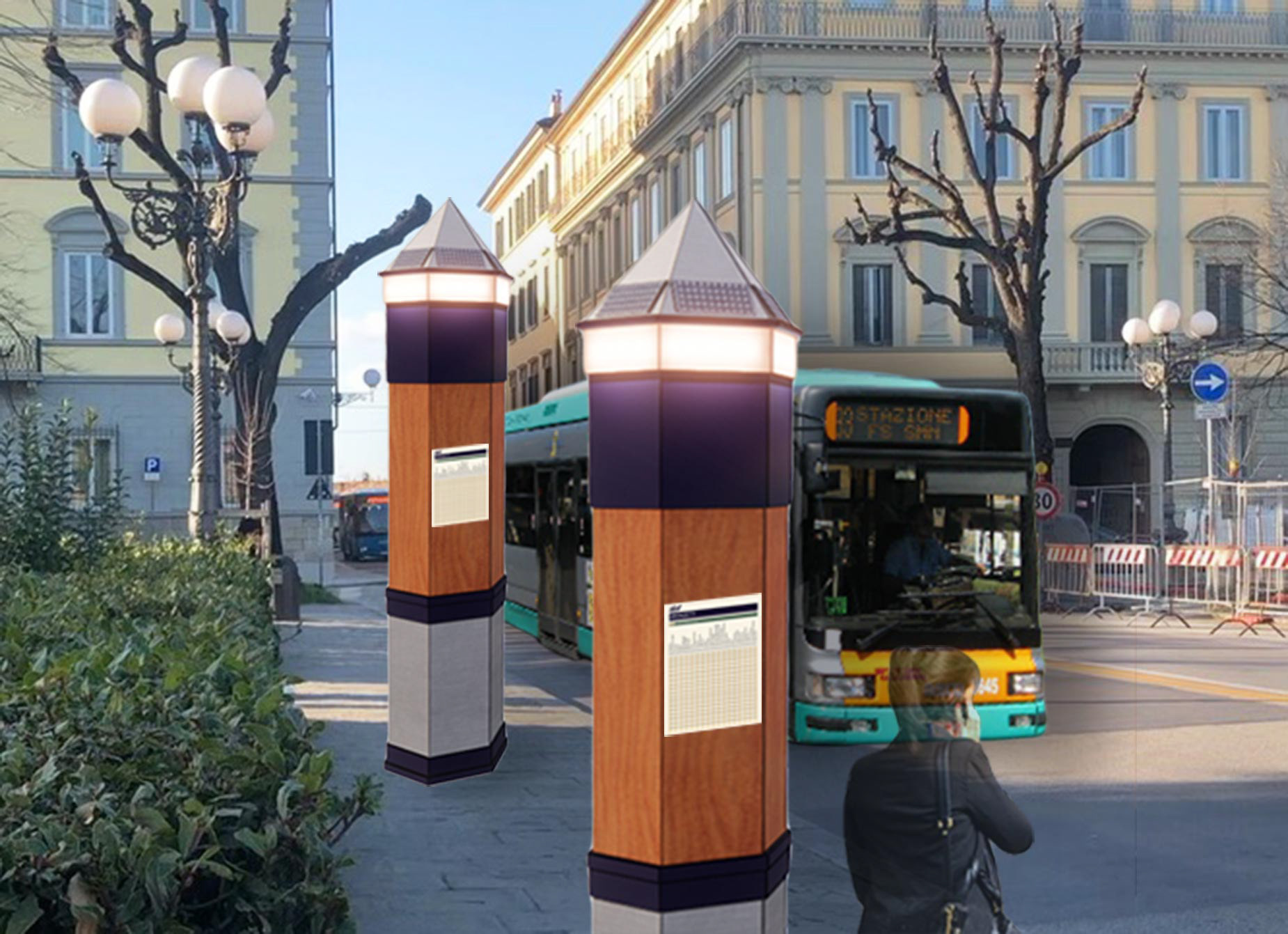 What It's All About
While abroad in Florence, Italy my team partnered Sociolab, 
an organization engaged with community development and socially related design, 
to 
conceptualize an improved bus stop design for ATAF in the city of 
Florence.
The Inspiration 
Florence, a beautiful city with horrible public transit. My group was inspired by the colors and architectural forms of the city.
​​​​​​​​​​​​​​
Creating the Brand Identity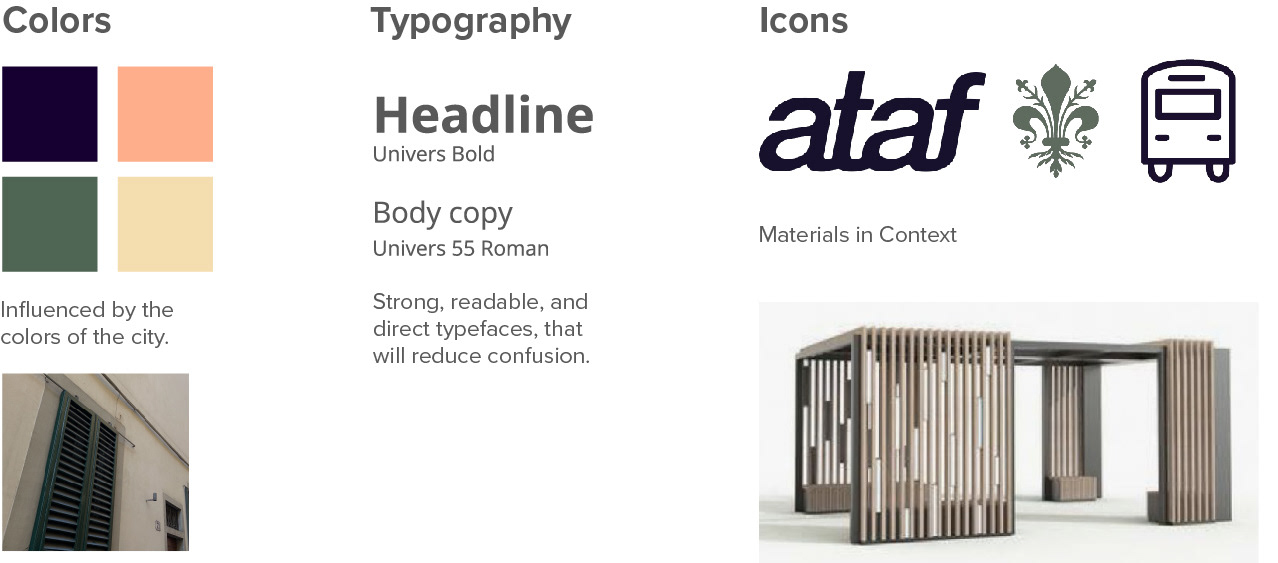 Why I Did What I Did
We aimed to

 protect the stylistic heritage of the city
and honor its iconic structures such as
the Florence Baptistry through
renaissance inspired structures, colors drawn from the city of Florence, and 
natural materials found in the region.